Since the dawn of Hollywood, the best actors have received some of the most lucrative deals. The Cary Grants, Clark Cables and Marilyn Monroes of this world were sitting on an absolute goldmine in their heydays. As time has gone on, the world of TV has transformed into its own mini cinema, with a bottomless pit of both high and low quality shows to choose from. So be prepared to see a wide range of actors from a variety of eras. We also take age into consideration: some of these stars were paid bucket loads even when they were extremely young (Mary-Kate and Ashley Olsen, anyone?). Here are some of the highest paid actors of all time, according to how much they were paid per episode.
Ray Romano – $1.7 million
Officially the second highest TV earner of all time, Ray Romano made an absolute killing from his hit sitcom Everybody Loves Raymond. He narrowly missed out on the number one spot in the official rankings, earning a huge $1.7 million per episode.
The show, which went on for nine seasons, was both a critical and commercial success, winning a staggering 15 Primetime Emmy Awards. Romano's $130 million net worth should come as no surprise since the finale had 32.94 million viewers alone!
Alexis Bledel – $750,000
At one point, most young ladies were obsessed with the main character from the hit show Gilmore Girls – Rory Gilmore. So it should come as no surprise that Alexis Bledel was earning $750,000 per episode alongside her co-star Lauren Graham.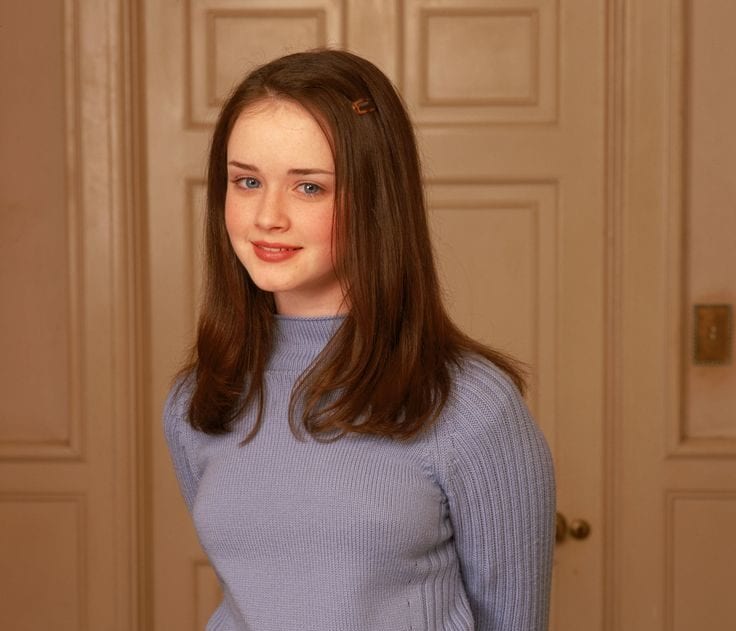 Bledel recently reprised her role as Rory in the Netflix sequel to the series called Gilmore Girls: A Year in the Life. Each of the four episodes in this miniseries was like a mini-movie, running between 88 and 102 minutes long.
Michael C. Hall – $830,000
Regarding by many as one of the most gripping shows on TV for most of its run, Dexter was a show like no other. Michael C. Hall played the titular character to a tee and was rewarded for his performances with a hefty salary.
This wasn't before a heavily publicized salary dispute with the producers. It was rumored that the show could have been canceled in light of the issues. Even though an agreement was made, many fans were not happy with the way the show ended.
The Cast Of Friends – $1 million
Is there a more iconic group of friends than Ross, Rachel, Monica, Chandler, Joey, and Phoebe?
For a decade, Friends was undoubtedly the most popular sitcom of its time and its legacy lives on, with many considering it one of, if not the greatest TV show of all time. It shouldn't come as a surprise then that each of the six friends ended up earning a whopping $1 million. When you consider how long the show ran for (over 200 episodes), that's a pretty impressive salary!
Mary-Kate & Ashley Olsen – $80,000
Although it is probably the lowest salary on this particular list, and there are numerous actors who could have been included, the Olsen twins make it purely because of how young they were when they were given their first check.
At just three years of age, Mary-Kate and Ashley Olsen were earning an incredible $80,000! With a current net worth of $300 million, the twins have gone on to venture into other industries, working in both TV and also becoming fashion designers.
Andrew Lincoln – $650,000
Another show on this list that is still going is the post-apocalyptic zombie show The Walking Dead. However, the show is just as intriguing for its portrayal of living humans as it is with the undead.
Take Andrew Lincoln's character, for example – Rick Grimes, who has been used as a lens to demonstrate the grey areas in society's moral code. The British actor is the highest paid performer on the show, making a whopping $650,000 per episode. He won the 2017 Saturn Award for Best Actor on TV.
Helen Hunt – $1 million
The 90s sitcom Mad About You might not ring a bell quite like Seinfeld or Friends. Nevertheless, the two leads of this popular show were each earning $1 million per episode at one point.
One of those stars was the one and only Helen Hunt, who played the character, Jamie Buchman. She was a PR expert who was living in New York City with her husband, played by Paul Reiser. Hunt has also starred in movies such as Cast Away, As Good as it Gets, and Twister.
Kelsey Grammer – $1.6 million
Another one of the highest earners on this list is Kelsey Grammer and for a good reason.
The actor left such a huge impression on the TV community with his performance as Dr. Frasier Crane in the sitcom Cheers, that the producers decided to dedicate an entire show to the character. After the Boston-based show came to an end, this paved the way for the spinoff Frasier, which lasted for a staggering 11 seasons, from 1993 to 2004. Grammer is reported to have a net worth of around $60 million.
James Gandolfini – $1 million
Many consider The Sopranos to be one of the greatest TV shows ever made. As a result, the HBO drama that revolved around this New Jersey-based gangster family was a hit both critically and commercially.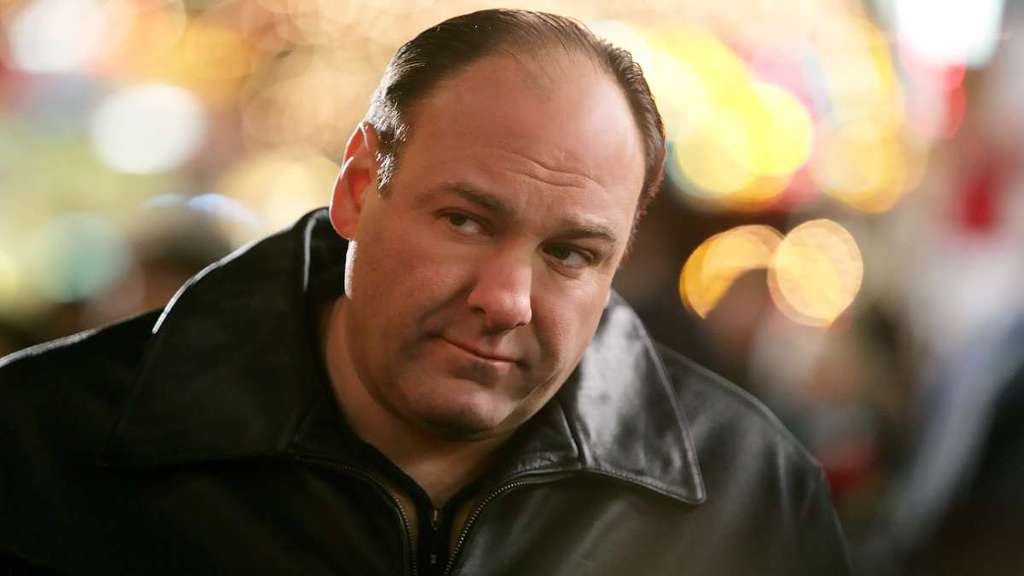 This meant that the late, great James Gandolfini, who passed away too soon at the age of 51, benefited considerably. The man who played Tony Soprano ended up making $1 million per episode and also won numerous awards for his performance, including three Emmy awards and a Golden Globe.
Mariska Hargitay – $500,000
It seems absurd that in this day and age, an actor/actress could build virtually their entire career around one iconic TV role. However, this is exactly what Mariska Hargitay has done in her career.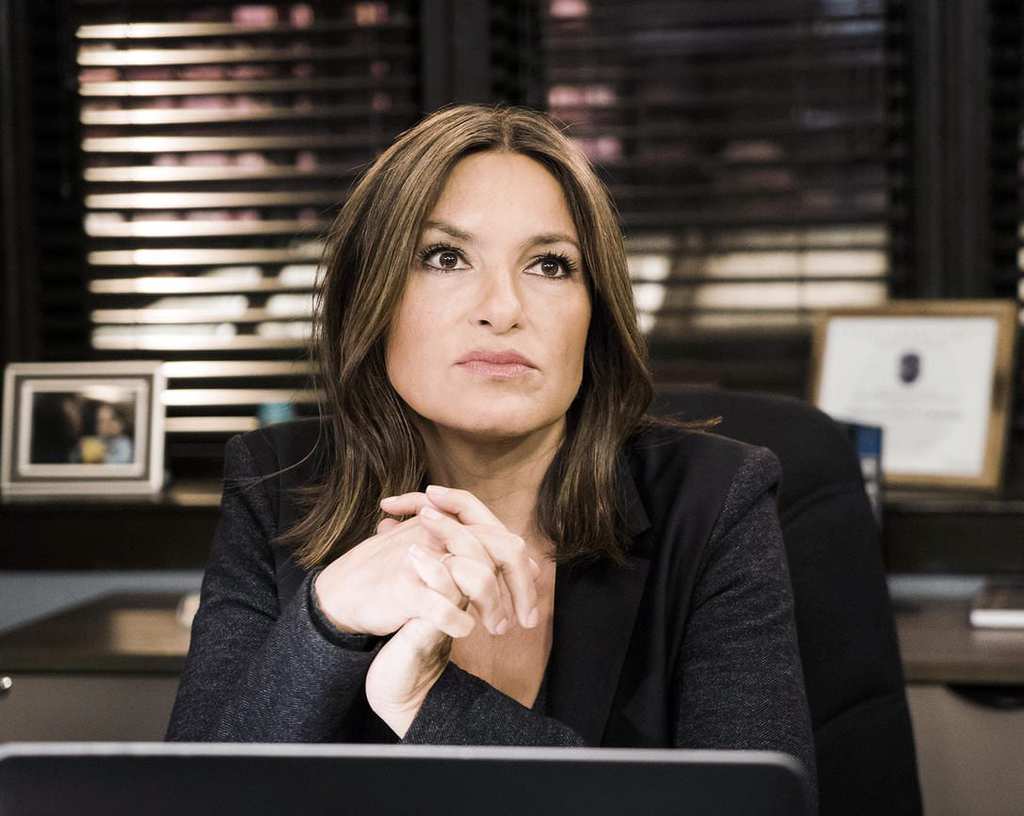 Since 1999, the actress has been the main player in Law & Order: SVU and 19 seasons later (and counting), she is still playing the role of Olivia Benson. Officially the longest-serving performer on the show with over 410 episodes under her belt, Hargitay easily makes over $12 million per season.
Mark Harmon – $525,000
When it comes to securing long-term roles on multiple TV shows, Mark Harmon has been absolutely prolific.
With big roles on shows such as St. Elsewhere and Chicago Hope, Harmon took his career to the next level when he became a series regular on the crime drama NCIS. Not only has he won awards for his role as Special Agent Leroy Jethro Gibbs, but Harmon has also made a ton of money from it. Despite rumors of an imminent recurring role, the actor is still raking it in.
Patrick Dempsey – $350 million
Up until Dr. Derek "McDreamy" Shepherd's untimely death on the medical drama Grey's Anatomy, Patrick Dempsey was (for lack of a better term) making an absolute killing.
After successful roles in movies such as Loverboy and Can't By Me Love, Dempsey eventually got his big break on Grey's Anatomy, making $350,000 per episode. It seemed like Dempsey was destined for a medical drama role, after also auditioning for the role of Dr. Chase in the show House, M.D.
Patricia Heaton – $250,000
ABC show The Middle has been one of the most consistent sitcoms in recent memory. As a result, Patricia Heaton, who plays the female lead of the show, Frankie Heck, has been making a cool $250,000 per episode.
The Middle isn't the only popular show that Heaton has had a notable role in. She also earned much praise and was considered for many awards, including seven Emmy Awards, for her role as Debra Barone in the Ray Romano-led TV show Everybody Loves Raymond.
Will Smith – $50,000
Possibly one of the most successful actors on this list from a commercial perspective, Will Smith originally made a name for himself as a rapper before being cast in his own show, The Fresh Prince of Bel Air.
What you may not realize is that Will probably only made about $50,000 per episode in his first three seasons, seeing that 70% of his salary was taken by the IRS. However, Smith has gone on to star in numerous blockbusters such as Independence Day and Suicide Squad.
Paul Reiser – $1 million
It wasn't just Helen Hunt who made a cool $1 million per episode for her role as Jamie Buchanan in the hit sitcom Mad About You.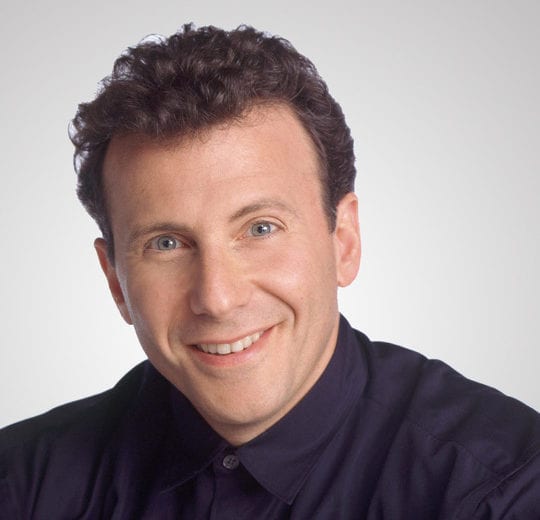 She owes a lot of thanks to Paul Reiser for creating an incredible chemistry that warmed the hearts of millions of viewers, week in, week out. Also making $1 million per episode like his on-screen wife, Reiser hasn't slowed down since his time on the TV show came to an end. He also appeared in the Academy-Award nominated Whiplash.
Drew Carey – $775,000
Many will know Drew Carey for being the host of game shows such as The Price is Right and Whose Line Is It Anyway? However, his biggest source of income came from his own show, The Drew Carey Show.
The show, which revolved around a fictionalized version of Carey, ran for a staggering 9 seasons. With 233 episodes to his name, you can imagine that Carey did pretty well for himself when all was said and done. Whatever he ended up earning, you can safely say that the price was right.
Lauren Graham – $750,000
Just like Alexis Bledel, her on-screen mother Lorelai Gilmore, played by Lauren Graham, raked in a cool $750,000 per episode on Gilmore Girls once the show seriously took off.
Both Graham and Bledel reprised their roles as mother and daughter Lorelai and Rory in the Netflix revival miniseries Gilmore Girls: A Year In The Life. However, Gilmore Girls isn't the only show that Graham had a prevalent role in. She also played Sarah Braverman for over 100 episodes in the drama Parenthood.
Ashton Kutcher – $755,000
It's amazing to think that after Charlie Sheen was kicked out of Two and a Half Men, his replacement, Ashton Kutcher, was still able to earn $100,000 more per episode than his co-star Jon Cryer, who had been on the show since its very beginning.
However, at $755,000, Kutcher was a bargain compared to Sheen, who was raking in over a million dollars more per episode. He held down his role as tech entrepreneur Walden Schmidt for four seasons until the show came to an end.
Hugh Laurie – $700,000
In case you didn't know by now, Hugh Laurie is actually British. He was just putting on a really good American accent when he played the role of Dr. Gregory House in the critically acclaimed medical drama House, M.D.
Considered to be the standout performer of the show, Laurie earned a cool $700,000 per episode. With 177 episodes to his name, Laurie made the Guinness Book of World Records, when he was named the "most watched leading man on television." He has recently starred in Veep.
The Cast of Game Of Thrones – $2 million
As the epic fantasy show Games of Thrones has progressed, many main characters have been built up only to be killed off in cold blood.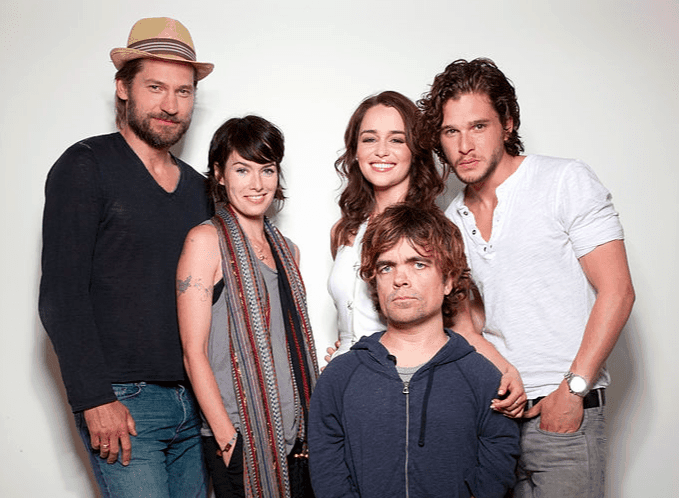 This has paved way for some of the big players of the show to signed some lucrative deals. The most notable stars of the remaining seasons; Emilia Clarke, Nikolaj Coster-Waldau, Peter Dinklage, Lene Heady, and Kit Harington also signed recent deals that would earn each of them a whopping $2 million per episode.
David Hyde Pierce – $750,000
A worthy foil to Kelsey Grammer's Frasier Craine, David Hyde Pierce played his younger brother, psychiatrist Niles Craine.
Pierce famously referred to his character as "what Frasier would be if he had never gone to Boston and never been exposed to the people at Cheers." Although he didn't receive as much as his on-screen brother, Pierce still went home from every episode with a cool $750,000 in his pocket. He has also won numerous awards for his performance as Niles Craine.
Charlie Sheen – $1.8 million
Officially the highest paid actor at one point, Charley Sheen made history when he signed a deal that would see him earn an incredible $1.8 million for his role as Charlie Harper in the hit sitcom Two and a Half Men.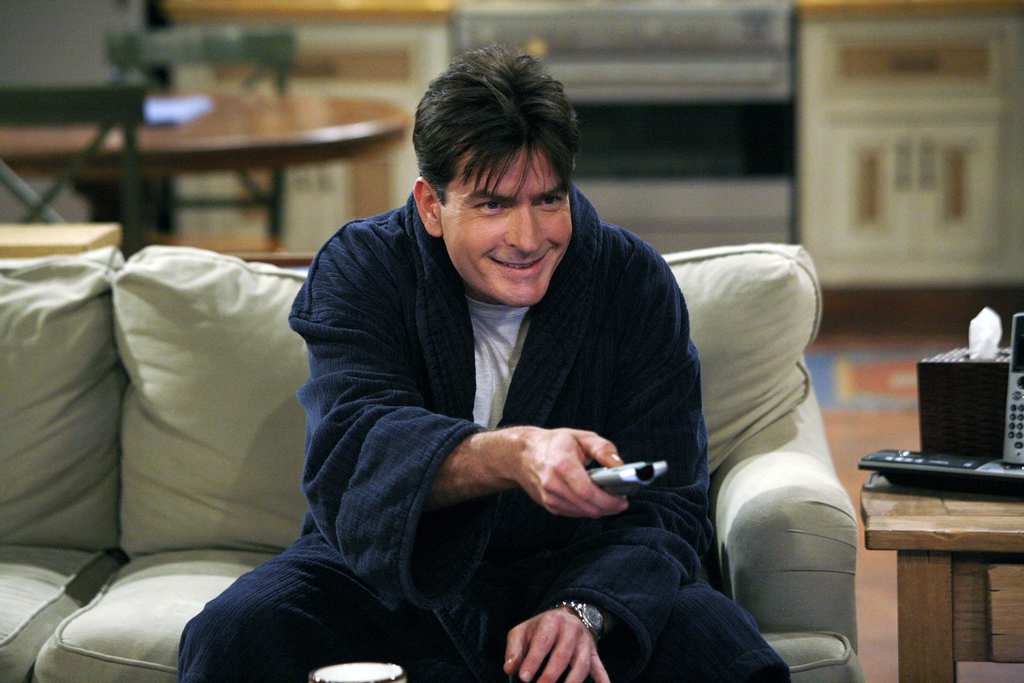 However, this good news for Sheen would eventually be overshadowed by his public meltdown, which saw producers part way with the actor as Sheen entered rehab. Although he has still got a staggering amount of money, his reputation has sadly been tarnished forever.
Adult Cast Members of Modern Family – $500,000
Modern Family, like The Big Bang Theory and Game of Thrones, is a fine example of a hugely successful ensemble show that is doing well both commercially and critically.
The cast is praised so much that virtually everyone has been rewarded financially for their performances – most notably, the adults of the show. Julie Bowen, Jesse Tyler Ferguson, Ty Burrell, Sofia Vergara, and Eric Stonestreet are all believed to be earning in the region of $500,000 per episode.
Roseanne Barr – $500,000
Not only was Roseanne Barr the star of the show that was named after her, but she was also the sitcom's executive producer. Getting $500,000 per episode means that the actress is currently worth over $80 million.
Alan Alda – $235,000
Although this doesn't look like such a high number compared to other salaries you'll see on this list, Alan Alda was at one point, one of the highest paid TV actors of his time.
He is best known for his award-winning performance as Hawkeye Pierce in the show M*A*S*H, which ran from 1972 to 1983. Although he made just $10,000 per episode during his early days on the show, he would end up earning so much more by the end of its run.
Norman Reedus – $550,000
Andrew Lincoln might earn more than Norman Reedus for his work on The Walking Dead, but his co-star isn't straggling too far behind in the money department.
Reedus plays the popular character, Daryl Dixon, an expert tracker, who gets swung into the zombie action after working with his brother Merle. There is no denying that The Walking Dead is Reedus' ultimate claim to fame. However, he has also had his own reality TV show, Ride with Norman Reedus.
Tea Leoni – $125,000
Although it is nowhere near as much as the amount that Julie Louis-Dreyfus earned for Seinfeld or Hellen Hunt bagged for Mad About You, Tea Leoni is another actress who seems pretty happy with the money she is making from her most recent TV role.
Leoni plays the character of Elizabeth McCord on the hit political drama Madam Secretary. Of course, Leoni has also made a name for herself in movies such as Deep Impact and Jurassic Park III.
Dwayne "The Rock" Johnson – $650,000
It should come as no surprise that Dwayne Johnson has also taken a slice of the TV pie in recent times, starring in the hit show Ballers.
Originally known as The Rock, one of the most iconic wrestlers in WWE history, Johnson has made a smooth transition into the world of acting and has starred in some of the biggest blockbusters in recent memory. These include Jumanji: Welcome to the Jungle, Moana, and The Fast & The Furious franchise.
Emmy Rossum – $350,000
Another star who is a raking in a big paycheck per episode for her work on Shameless is the extremely talented Emmy Rossum. She plays Frank Gallagher's daughter Fiona, the eldest of the siblings.
Her character has often acted as a mother-figure to the rest of the family, taking responsibility and usually putting herself first. Not only is she one of the main characters on the show, but Rossum has also gone behind the camera, directing two of the show's episodes!
Michael Richards – $600,000
Who can forget Cosmo Kramer from Seinfeld?
The man with the fuzzy hair was the neighbor of Jerry Seinfeld for many successful seasons and although Michael Richards didn't take home as much as Jerry and Julia Louis-Dreyfus, he still made a killing! In all honesty, Richards hasn't done that much since his time on the most successful TV show of all time came to an end. However, he did have his own short-lived show, The Michael Richards Show.
Jon Cryer – $620,000
It was Charlie Sheen who was stealing the headlines during his time on Two and a Half Men, especially towards the end of his time on the sitcom.
However, it was his co-star Jon Cryer who provided the perfect foil as the uptight, straight-edge brother Alan Harper. Cryer originally made a name for himself when he starred in 80s classics such as Pretty in Pink. However, Two and a Half Men simply took his fame to another level.
Mindy Kaling – $140,000
Originally making a name for herself in a number of movies directed by Judd Apatow, Mindy Kaling started to truly get her name out there with her role in the hilarious sitcom The Office.
TV networks saw how talented the actress was that they gave Mindy her own show – The Mindy Project. Numerous celebrities have made cameos on the show and although it was a critical and commercial success, the show came to an end in 2017 after six seasons.
William H. Macy – $350,000
It has already been a long time since William H. Macy established himself as one of the most talented actors in the game.
With roles in critical successes under his belt such as Magnolia, Fargo, and Air Force One, Macy has been beloved by movie fans for decades. But it is his role as Frank Gallagher in the hit drama Shameless (based on the UK TV show of the same name) which has given the actor a reputation as one of TV's most iconic characters.
Kerry Washington – $150,000
Kerry Washington's fame has skyrocketed since the turn of the Millennium.
The actress is best known for her lead role as Olivia Pope in the political thriller series Scandal, which she was nominated for an Emmy and a Golden Globe for her stellar performances. However, there is so much more to Washington's career. The actress has had a long string of impressive roles in movies such as Ray, Django Unchained, and The Last King of Scotland, to name a few.
Jason Alexander – $600,000
Another cast member of Seinfeld to rake in a large sum for each episode he starred in was Jason Alexander, the man behind the king of neuroses – Costanza.
Although Alexander has never been able to eclipse the success he found on the hit sitcom phenomenon, he has had a pretty steady career since the series came to an end. Not only has he appeared in movies such as Shallow Hal; Alexander has had a fruitful career in theater.
Julia Louis-Dreyfus – $600,000
To this day, TV fans are still baffled as to how Seinfeld remains one of the most popular shows of all time. One of the key reasons for the sitcom's success was its female lead Elaine Benes, played by Julia Louis-Dreyfus.
Despite not earning as much as Jerry, she still earned a lot. Not only has the actress contributed heavily to Larry David's show, but she has also made a name for herself elsewhere, most recently in the political comedy Veep, which has already won numerous awards.
Tim Allen – $1.25 million
Another of the heavy hitters on our list is Buzz Lightyear himself, Tim Allen. Portraying the lead of Home Improvement, Tim Taylor, proved to be the career-defining move that the actor deserved.
However, Allen has gone on to work on numerous other successful projects. Not only was he the star of The Santa Clause trilogy, but he also voice-acted alongside Tom Hanks in the Pixar classic Toy Story, as well as its numerous sequels. He has recently worked on the show Last Man Standing.
Jerry Seinfeld – $1 million
The man who had a show named after him – there is no doubt that Jerry Seinfeld was the biggest thing in comedy for over a decade.
Eventually becoming the most viewed show of all time due to successful re-runs, Seinfeld ended up getting $1 million per episode during the show's final season. This is in no small part due to the fact that 1 in 10 Americans watched the show! NBC was so desperate to keep the show going that the network offered the comedian an incredible $5 million per episode!
Kim Kardashian – $1 million
Although reality TV has, in itself, revolutionized the way that people spend their evenings, fans around the world can owe a lot to the Kardashians for hours and hours of golden material.
Practically every detail of the families life has been made public since 2007 and Kim Kardashian has probably benefited more than anyone. While each member was earning $10 million per season, Kim reportedly ended up getting a $5 million bonus after convincing Kanye to join the show too.
The Cast of The Big Bang Theory – $900,000
Many are amazed at just how popular The Big Bang Theory has become.
Not only did Chuck Lorre strike gold with Two and a Half Men, but he also was the genius behind this show, which centers around a group of nerds trying to find their way in the social jungle. The five original stars; Johnny Galecki, Jim Parsons, Kunal Nayyar, Simon Helberg and Kaley Cuoco all earn $900,000 per episode and it looks like they're not going to stop anytime soon.